We are in the IT and communications business. Starting with a team of 4 in 2007 we never imagined how our fresh and open approach to providing managed office services would lead to more than 600 customers changing to HBT for their office technology support.
In a nutshell we care about our customers and that drives us to deliver a service you deserve.
We do this through a relentless awareness of the latest tools and technology available, your environment and a single-minded pursuit to keep you up and running
So, if you're the type of organisation who wants to get on, do your thing and have your IT and communications work consistently to enable that to happen, then boy – do we have the company for you.
Your customer does not care how much you know until they know how much you care - Damon Richards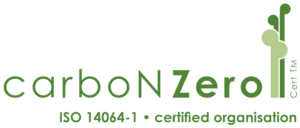 Hawke's Bay Technology manages both our carbon footprint and that of our customers technology to ensure it has zero impact on the environment. It also costs us less to operate this way.We are independently assessed annually for our carboNZero certification by Enviro-Mark Solutions Limited, a wholly owned subsidiary of Manaaki Whenua – Landcare Research.
​Find out more about ​carboNZero